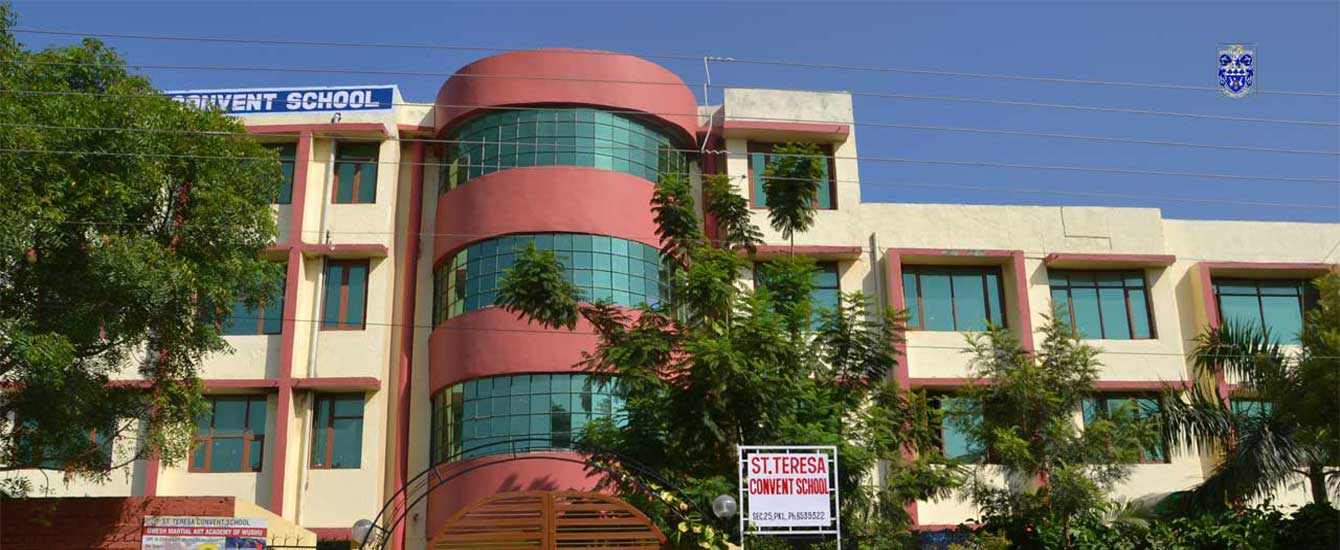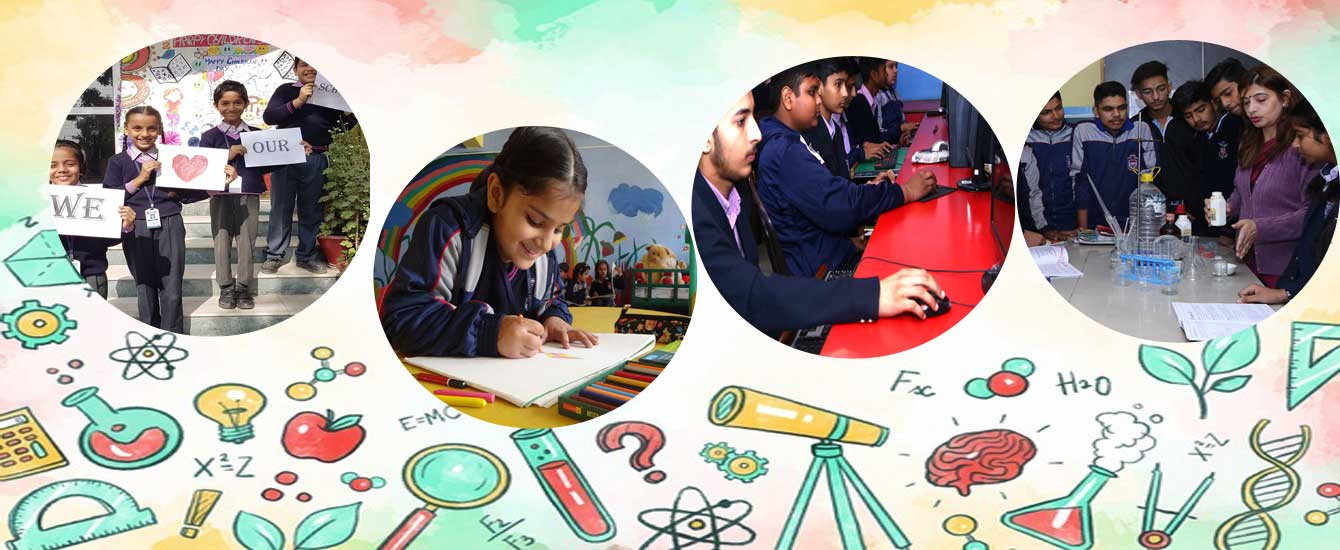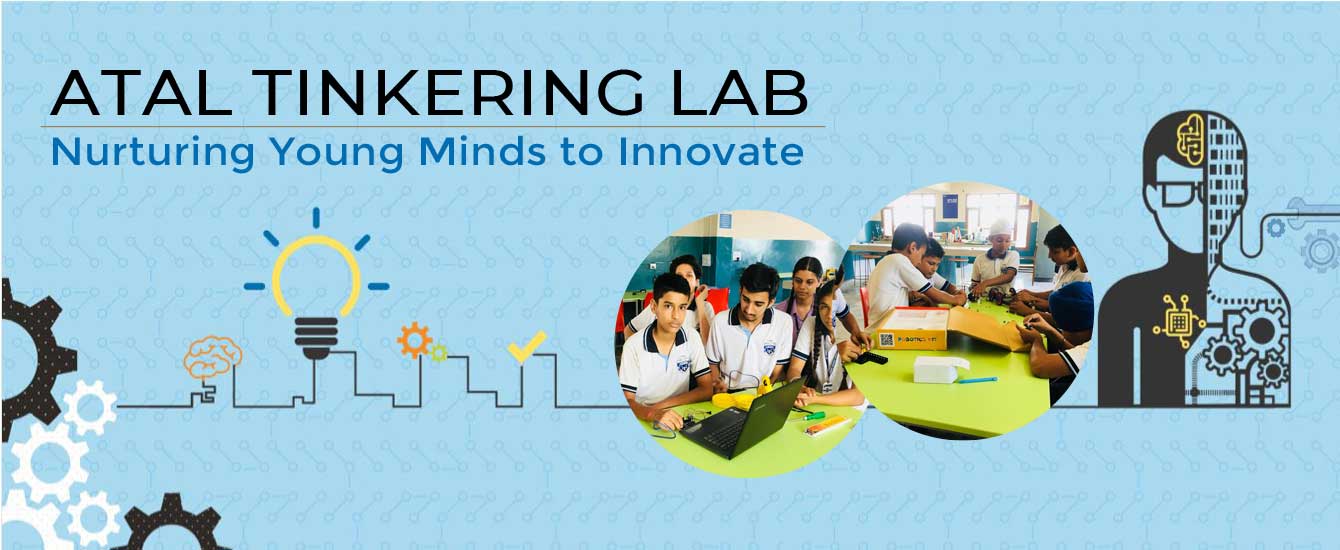 Latest Activities
Lord Krishna is worshipped as an avatar of Lord Vishnu as a human form on Earth. He is popular for his teachings of supreme knowledge assembled in "Shrimad Bhagwad Gita" and the various roles he played in his earthly form like a mentor, deity, teacher, friend, and more. Krishna played various naughty tricks and showcased his skills in Gokul which are often narrated on Krishna Janmashtami.The little ones from M1 to M3 dressed up as 'Kanha' and 'Radha' and stole the limelight.
The junior wing from 1st to 6th has decorated matki and flute.
Class 7th and 8th has Crafted jhula and welcome Krishna with foot step rangoli. ... See MoreSee Less
Let us teach our values to next generation which they are young.We at St Teresa take pride in putting our young students through Indian Sanatan History thereby laying down strong foundations for their future life.
Excellent information about Bhagwan Shri Krishna 1) Krishna was born *5252 years ago* 2) Date of *Birth* : *18 th July,3228 B.C* 3) Month : *Shravan* 4) Day : *Ashtami* 5) Nakshatra : *Rohini* 6) Day : *Wednesday* 7) Time : *00:00 A.M.* Shri Krishna *lived 125 years, 08 months & 07 days.* 9) Date of *Death* : *18th February 3102BC.* 10) When Krishna was *89 years old* ; the mega war *(Kurukshetra war)* took place. 11) He died *36 years after the Kurukshetra* war. 12) Kurukshetra War was *started on Mrigashira Shukla Ekadashi, BC 3139. i.e "8th December 3139BC" and ended on "25th December, 3139BC".* 12) There was a *Solar eclipse between "3p.m to 5p.m on 21st December, 3139BC" ; cause of Jayadrath's death.* 13) Bhishma died on *2nd February,(First Ekadasi of the Uttarayana), in 3138 B.C.* 14) Krishna is worshipped as: (a)Krishna *Kanhaiyya* : *Mathura* (b) *Jagannath*:- In *Odisha* (c) *Vithoba*:- In *Maharashtra* (d) *Srinath*: In *Rajasthan* (e) *Dwarakadheesh*: In *Gujarat* (f) *Ranchhod*: In *Gujarat* (g) *Krishna* : *Udupi in Karnataka* h) *Guruvayurappan in Kerala* 15) *Bilological Father*: *Vasudeva* 16) *Biological Mother*: *Devaki* 17) *Adopted Father*:- *Nanda* 18) *Adopted Mother*: *Yashoda* 19 *Elder Brother*: *Balaram* 20) *Sister*: *Subhadra* 21) *Birth Place*: *Mathura* 22) *Wives*: *Rukmini, Satyabhama, Jambavati, Kalindi, Mitravinda, Nagnajiti, Bhadra, Lakshmana* 23) Krishna is reported to have *Killed only 4 people* in his life time. (i) *Chanoora* ; the Wrestler (ii) *Kansa* ; his maternal uncle (iii) & (iv) *Shishupaala and Dantavakra* ; his cousins. 24) Life was not fair to him at all. His *mother* was from *Ugra clan*, and *Father* from *Yadava clan,* inter-racial marriage. 25) He was *born dark skinned.* He was not named at all throughout his life. The whole village of Gokul started calling him the black one ; *Kanha*. He was ridiculed and teased for being black, short and adopted too. His childhood was wrought with life threatening situations. 26) *'Drought' and "threat of wild wolves" made them shift from 'Gokul' to 'Vrindavan' at the age 9.* 27) He stayed in Vrindavan *till 10 years and 8 months*. He killed his own uncle at the age of 10 years and 8 months at Mathura.He then released his biological mother and father. 28) He *never returned to Vrindavan ever again.* 29) He had to *migrate to Dwaraka from Mathura due to threat of a Sindhu King ; Kala Yaavana.* 30) He *defeated 'Jarasandha' with the help of 'Vainatheya' Tribes on Gomantaka hill (now Goa).* 31) He *rebuilt Dwaraka*. 32) He then *left to Sandipani's Ashram in Ujjain* to start his schooling at age 16~18. 33) He had to *fight the pirates from Afrika and rescue his teachers son ; Punardatta*; who *was kidnapped near Prabhasa* ; a sea port in Gujarat. 34) After his education, he came to know about his cousins fate of Vanvas. He came to their rescue in ''Wax house'' and later his cousins got married to *Draupadi.* His role was immense in this saga. 35) Then, he helped his cousins establish Indraprastha and their Kingdom. 36) He *saved Draupadi from embarrassment.* 37) He *stood by his cousins during their exile.* 38) He stood by them and *made them win the Kurushetra war.* 39) He *saw his cherished city, Dwaraka washed away.* 40) He was *killed by a hunter (Jara by name)* in nearby forest. 41) He never did any miracles. His life was not a successful one. There was not a single moment when he was at peace throughout his life. At every turn, he had challenges and even more bigger challenges. 42) He *faced everything and everyone with a sense of responsibility and yet remained unattached.* 43) He is the *only person, who knew the past and future ; yet he lived at that present moment always.* 44) He and his life is truly *an example for every human being.*🌷🙏🏻🚩 *Jai Shri Krishna*🙏🚩 Happy gokulashtami
Load more
About St. Teresa Convent School
St. Teresa's Convent school is a friendly school with a team of hardworking, caring staff. The aim of our school is to ensure that all children enjoy their time at the school and are able to achieve their potential. We recognize the interests and talents of our students; encouraging and celebrating their achievements.
The school is housed in a well resourced building with well equipped labs, a huge playground. The academics are supported with field visits and activities which allow the child to explore and learn.
St. Teresa Convent School is a Secondary School affiliated to Central Board of Secondary Education (CBSE).
From the Principal's Desk
When educating the minds of the youth, we must not forget to educate their hearts. – Dalai Lama.
I would like to welcome you to St Teresa Convent School, a school that abides by the aforementioned quote. We at St Teresa Convent School, mould children who are ready to take flight into the world with their heads held high. Our dedicated and conscientious staff has always focused on making well rounded personalities from the students entrusted to them.
WORK WITH US
St. Teresa Convent School is looking for:
Computer Faculty (B. Tech. for Robotics)
PGT (Political Science, History)
Music and Dance Teacher
Special Educator/Counselor
Clerical Staff
Accounts Assistant
 Accountant
NTT Teachers
Interested candidates should mail their resume to stteresaconvent@gmail.com