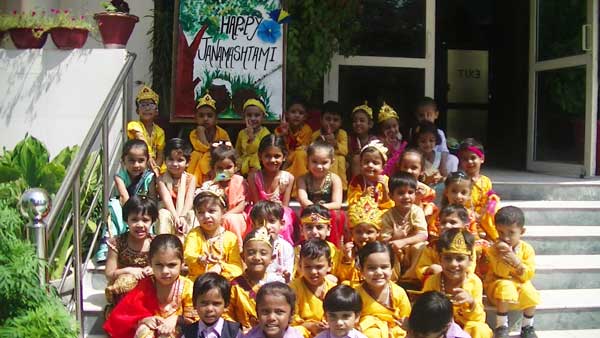 A child spends three years in the Montessori section i.e. MI, MII, MIII.
The curriculum is designed keeping the following areas in mind :-
Gross motor development
Fine motor development
Language development
Numeracy development
Personal, Social and Emotional development
Creative development
The objectives for each subject are achieved through purposeful activities and themes.
The Montessori Activity Room is spacious and lively with a variety of age appropriate resources that keep the little minds engaged and develop in them a love for learning.
A year round calendar is planned for various activities and weekly assembly, outdoor play, singing, dance , art and craft, circle time (story telling) and indoor games.
Educational excursions and field trips are organized for the students.
There are no formal examinations however assessments are ongoing.
The children are looked after by an experienced and committed faculty.