The curriculum and activities are planned purposefully and pursued persistently.
The academic session is divided into two terms-April to September and October to March. There are three Periodic Tests and one Final Exam.
Learning beyond textbooks is through :-
Co-Curricular Activities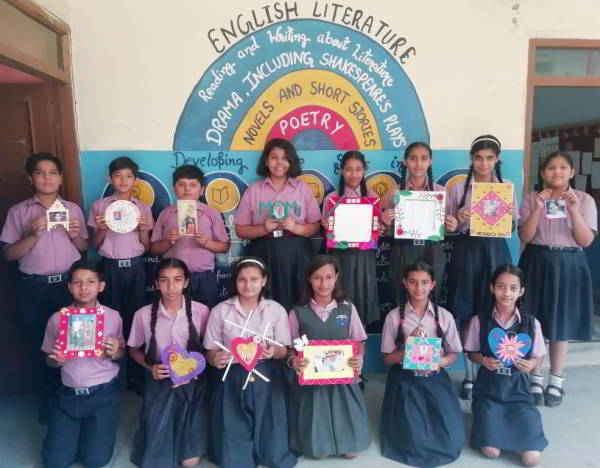 Inter-house Activities and competitions
Peer Group and Pair work
Class Discussions
Research Work
Model Making
Preparing and Presenting Power point presentations
Field Trips
Experimenting in the Laboratories
Online Participation in Quiz, Poster designing etc.
Special Programmes
CO-CLUB ACTIVITIES Environment is a global issue in the present scenario. Various activities are undertaken to sensitize the students on environmental issues.
Celebrating days (Earth Day, World Forestry Day, World Environment Day, Wildlife Weeks etc.)
Drawing, Poster making, Slogan Writing, Creating Best out of Waste competitions are organized.
Working Hand in Hand with various NGO's (Yuvsatta) towards conserving Nature & Natural resources.
INTERACTIVE SESSIONS: Students get an opportunity to interact with well known personalities.
Scientists –learn to relate textbook learning to daily life
Authors- Get motivated to read & write
Doctors- Learn about personal hygiene, medical facts & gender sensitivity.
Field Show or Variety Programme or a Project Display is organized annually where in each and every student participates.
SPACE–ISSEarthKAM: A 'NAS' initiative where the students are introduced to observe the 'locations' of their choice on earth through the satellite and click images of the same-satellite photograph.
Training programme for teachers aimed to empower educators to become energetic, effective, reflective practitioners and lifelong learners.
Field Trips and Excursions are organized.
Games & Sports: Students have an option to join the after school clubs i.e. Skating, Dance, and martial Arts.